Hanumanasana - Monkey Pose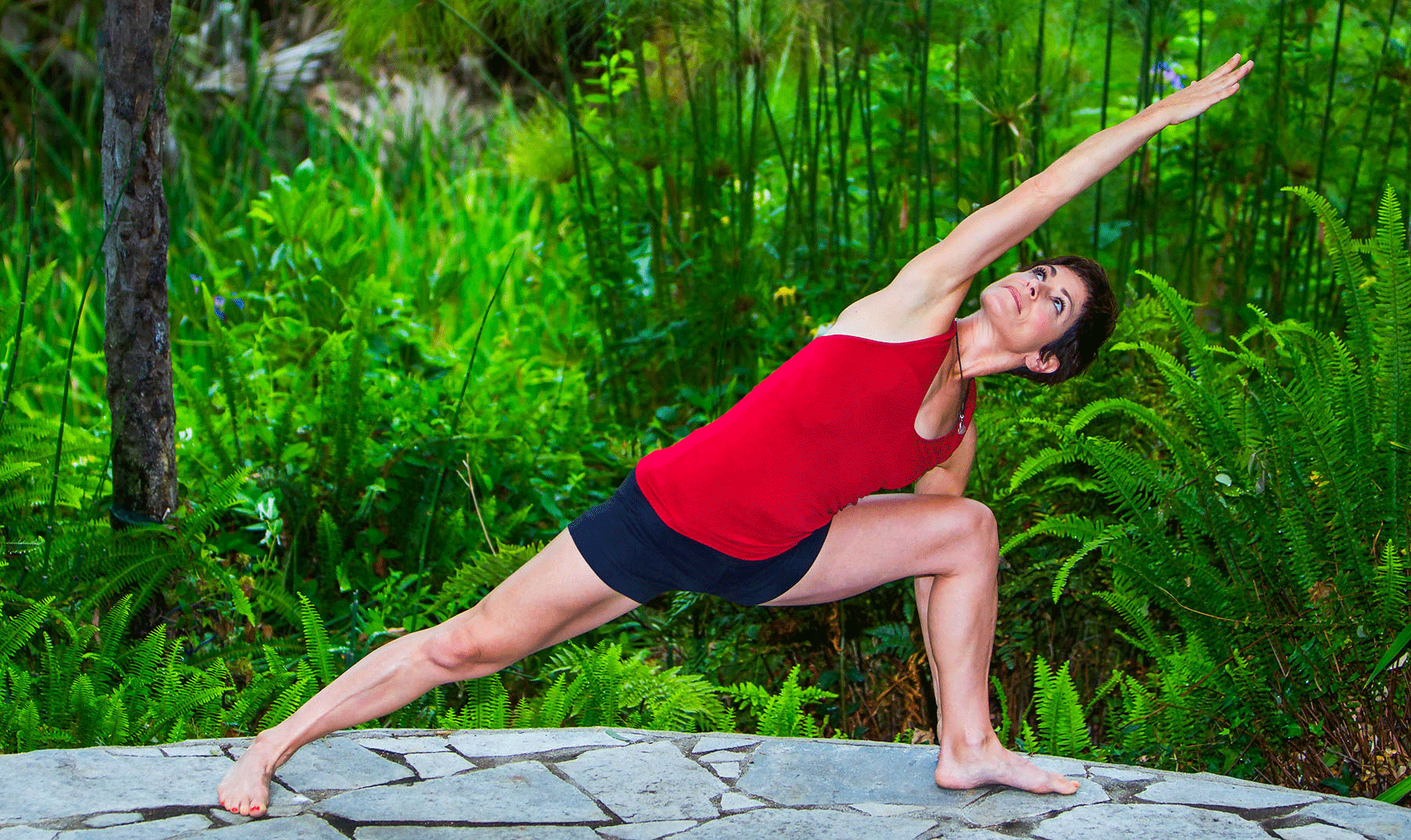 Parvakonasana - Side Angle Pose
Hanumanasana - Monkey Pose
Laughing Bodies
Yoga with Rebecca Dennis
​
​
Rebecca Dennis teaches a yoga practice that is adaptable to any age, body type, or level of physical condition.
​
Rebecca's teaching is influenced by years of study in Classical Hatha Yoga (Iyengar, Integral Hatha, Sivananda) and Vinyasa Yoga (Ashtanga, Jivamukti, Power Yoga). She pioneered a unique method over the course of a 34+ year practice that results in improved strength, flexibility, relaxation, and mental focus. Rebecca combines traditional techniques with insights from the performing arts to offer a practical, effective discipline. It is rooted in ancient, time-tested yoga traditions that energize the body and reduce stress. Rebecca integrates diverse methods to emphasize movement, healthy alignment, energy points (chakras), breath, and meditation. These methods help her students focus the mind on the present moment, bringing greater access to the joy that lives within each of us.
Above all, Rebecca's methods are doable and practical. Through yoga, anyone can achieve their most desired natural state. Young or old, lean or round, stressed out or laid back — all bodies are welcome!
Being Present While
Looking Forward

Saturday, May 14: 10:30 AM-1:30 (cdt)
Synergy: Cookeville, TN
​
Sunday, May 15; 11 AM - 2 PM (cdt)
Shine Yoga: Crossville, TN
​
​
Azores Adventure Yoga Retreat

July 23- July 30, 2022.
There are still spots left!!
​
​
Fall Retreat to Gray Bear
Hohenwald, TN
November 4th-6th - option to go November 3rd!
Each year we gather at Gray Bear's beautiful retreat center - located 80 miles south of Nashville.
​
​
Local Classes - San Diego County
For the moment I'm only teaching
Saturday mornings at Yoga Branch in Vista, CA
​
9 AM - Vinyasa
10:30 - All Level Flow
​
​